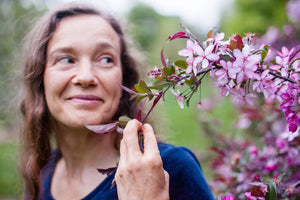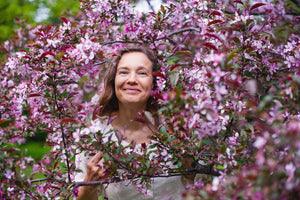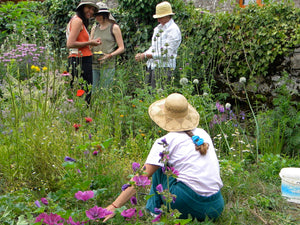 Julia Graves is a master herbalist, classical homeopath, flower essence creator, psychotherapist and bodyworker.
Known for her lively and clear teaching style, she was raised in Germany by an herbalist mother and orthopaedic surgeon father. Julia studied herbalism, traditional European medicine, anthroposophical massage as well as cupping as a teenager.
She studied medicine at Kiel University of four years, writing her doctoral thesis on her ethno-medical field research on traditional midwives and healers in a remote  area of Zimbabwe. Julia then trained as a Gestalt therapist. While working for Findhorn Flower Essences in their early days, she trained to be a flower essence creator.
Her students appreciate her for being steeped in historical knowledge and her thorough knowledge of traditional European herbalism and enjoy the the engaging stories of clinical cases.
Julia's international teaching activities include the International Herbal Symposium, the Women's Herbal Conference and Botanica. 
In 2010, she founded and headed a free naturopathic clinic in Haiti in response to the devastating earth quake. The clinic has since offered free treatments to over 100 000 impoverished people. https://haitinaturalclinic.org
Julia is the author of The Language of Plants, a detailed guide to the doctrine of signatures, which became an instant classic since its publication in 2012, as well as The Lily Guide and Healing Animals. 
She brings 36 years of experience to her teachings.